The event has passed.
Are you an early-stage founder seeking angel investment or striving to understand how to scale your business reaching millions of users? Or are you perhaps simply curious about cross-border angel investing in South America, Africa, and the Nordics? Then this is the event for you.
Join us from the comfort of your own home on Wednesday, February 3rd, 2:00-4:00 PM CET, and enjoy access to global investors and inspirational entrepreneurs.
About the investor
Tatsuro Shimada (Tatsu) is the co-founder of the Tokyo-based mobile Q&A app Connehito Inc., created for female users centered around childcare. During the eight years of his entrepreneurial journey as CTO, Tatsuro and his team have grown the company up to 7 million users. Thus, it is no wonder that in 2016 the company was acquired by the Japanese telecom giant, KDDI.
After the exit, Tatsu has been an active angel investor, traveling across the globe and meeting some of the most ambitious founders. He has invested in more than 20 companies worldwide, ranging from a startup providing efficient ambulance service in Nairobi, Kenya, to a platform offering smart web analytical tools in Helsinki, Finland. You can read more this in his blog.
Event agenda
Wed, Feb 3, 2:00 - 4:00 PM CET, Zoom
2:00 - 2:55 PM, Investor Fireside Chat
Co-Host: Johan Åkesson from Hetch, Tshepiso Lehutjo from MINC, Zhenni Liang from Skåne Startups
We will have an interview with Tatsu. We will talk about his entrepreneurial journey and the challenges in cross border angel investing.
2:00 - 2:05 Welcome and Housekeeping
2:05 - 2:10 Introduction of the Co-Hosts and the Investor
2:10 - 2:50 Fireside Chat with the Investor
2:50 - 2:55 Why Invest in startups in Skåne by Johan Åkesson Hetch
2:55 - 3:00 Coffee Break
3:00-3:50 PM, Startup Pitching
We will have a few founders pitching to Tatsu. The startups will have a chance to interact with the investor and get feedback. The audience can also ask questions and learn from the founders.
3:00 - 3:05 Entrepreneurship Scene in Skåne by Tshepiso Lehutjo MINC
3:05 - 3:15 Pitch and Q&A with Petronella Gustafsson of Progressme.se
3:15 - 3:25 Pitch and Q&A with Tim Schulz of GetBej.com
3:25 - 3:35 Pitch and Q&A with Hans Brunk of Cookiejarmoments.com
3:35 - 3:45 Pitch and Q&A with César Suárez of Xerify.co
Why attend
Get your dose of motivation from exciting entrepreneurs who have made waves in their own industries. They'll be sharing their start-up stories and giving insights into the world of running your own business.
The event will provide founders with the tools, support, and guidance are needed to raise angel investment and take their business to the next level.
Apply to pitch
If you are a founder who would like to pitch to the investors, apply to pitch here.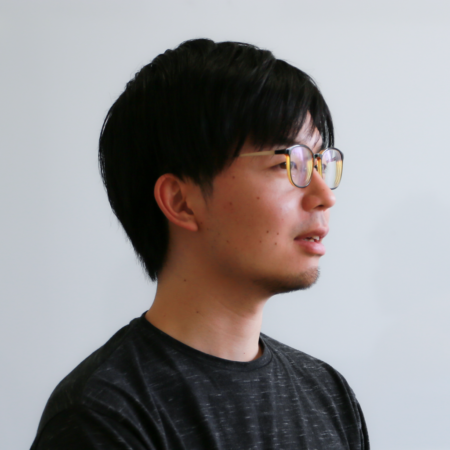 Investor Tatsuro Shimada
*Event partner: Internetstiftelsen
Goto 10 är en arena där individer och organisationer kan dela kunskap, idéer och perspektiv. Detta event speglar arrangörens åsikter och delas inte nödvändigtvis av oss på Goto 10 och Internetstiftelsen. På Goto 10 får idéer och kunskap testas, diskuteras och utvecklas så länge de följer våra riktlinjer.
Fler event online
Arrangeras av:
Network Open Source and Data (NOSAD)