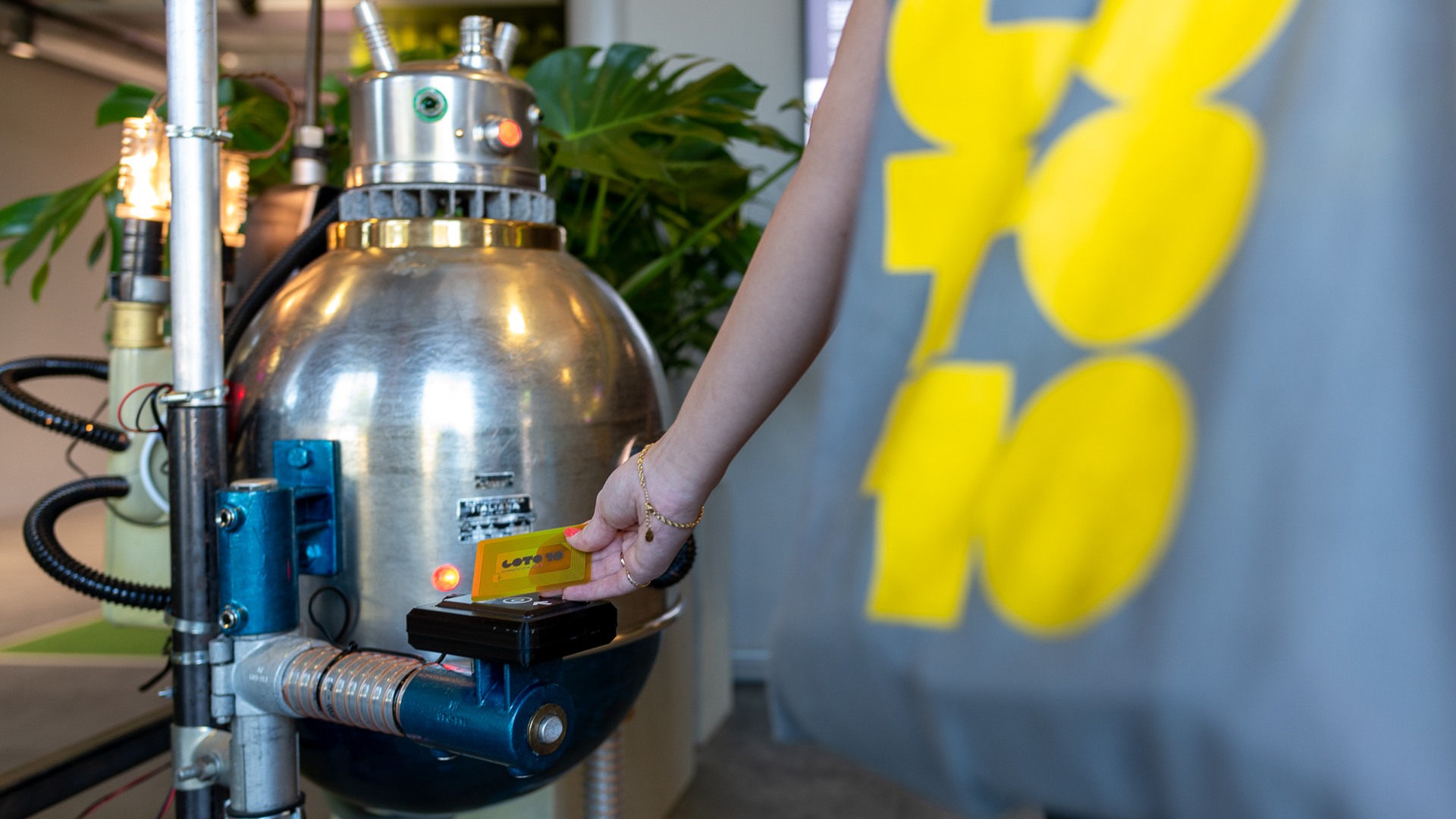 Goto 10 is your open space for internet related knowledge, networking and innovation, run by The Swedish Internet Foundation.
We offer a platform for everyone who wants to develop their ideas and enable sharing internet related knowledge with others. It's totally free of charge and the only condition is that you are a member of Goto 10.
As a member you get access to an airy and comfortable free work lounge in Linköping, Malmö and Stockholm. You can also attend all the events organized by other members, and record your own podcast here.
Create your own event
You can also organize your own event in one of our event venues. It's free of charge as long as your event is open for everyone to attend and you respect our membership policy.
We have a wide variety of events, since all our events are created by the community. Previous examples of some events have been; how to design online meetings, gaming parties, coding for children, artificial intelligence and the development of democracy in a digital society. Some have also built robots, talked about digitalisation in small companies, and arranged hackathons. Let your imagination flow! Read about our upcoming events for more inspiration.
We will help you out with all the practical stuff and provide technical assistance when you organize an event.
Co working in Linköping, Malmö and Stockholm
We are located in Linköping (Mjärdevi, near Linköping Science Park), Malmö (Slagthuset, Nyhamnen) and Stockholm (Hammarby Kaj). Come to Goto 10 to work, network, or other at any point during regular office hours. There are cafes nearby where you can buy coffee, breakfast and lunch, and there are microwaves if you want to prepare your own lunch.
Why do we do this?
The Swedish Internet Foundation has worked for more than 20 years to promote the development of a safe and secure internet – for the benefit of the society and for everyone to be able to use.
By offering an open space platform, Goto 10, we enable everyone to share their knowledge, exchange ideas and get their voices heard regardless of their background. We do this to promote the development of the internet and internet usage in Sweden.
Welcome to co-create Goto 10!