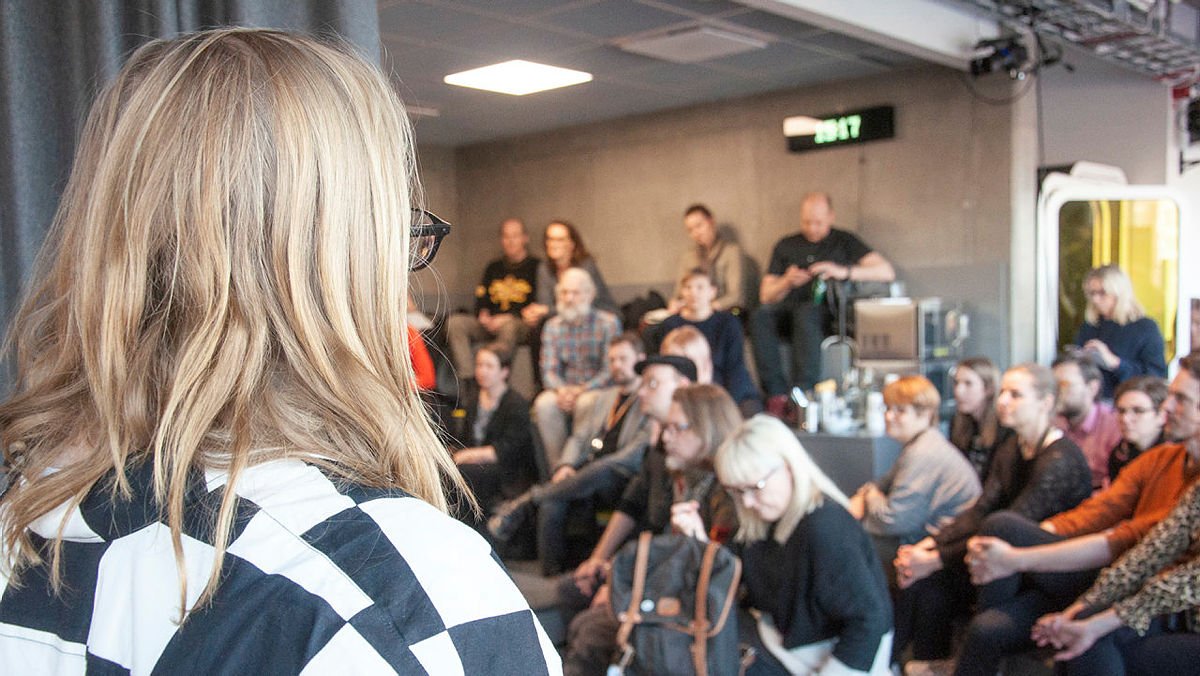 As a member, you are involved in creating the content at Goto 10 every day. Record a podcast, try out 3D printers or share your knowledge by hosting an event - completely free of charge.
Are you looking for an alternative workplace? At Goto 10, you get access to a great workplace that is also a unique meeting place for people with ideas. Take the opportunity to be inspired and learn something new by attending events or even host your own event in our venues! You can also get help from our event hosts to record and broadcast your event live.
What you get as a member:
Access to our free work lounges with wifi in Linköping, Malmö and Stockholm.

The opportunity to host your own events in our event venues or online.

The opportunity to record your own podcast in our podcast booths.

The opportunity to try 3D printers.

Wheelchair accessible venues.

Café where you can buy breakfast, coffee and catering.

Newsletter with updates on current events.
Everyone is welcome to become a member of Goto 10. The only condition is that you are over 18 years old. Membership is free of charge and gives you access to our free work lounges in Linköping, Malmö and Stockholm. Do what more than 18,000 have done and become a member of Goto 10 now!
Many of us from my company sit here since we don't have an office. I like Goto 10 because it is a chill place with a view of the canal and there are nice staff who are happy to help with what you need.

Anthony Bassey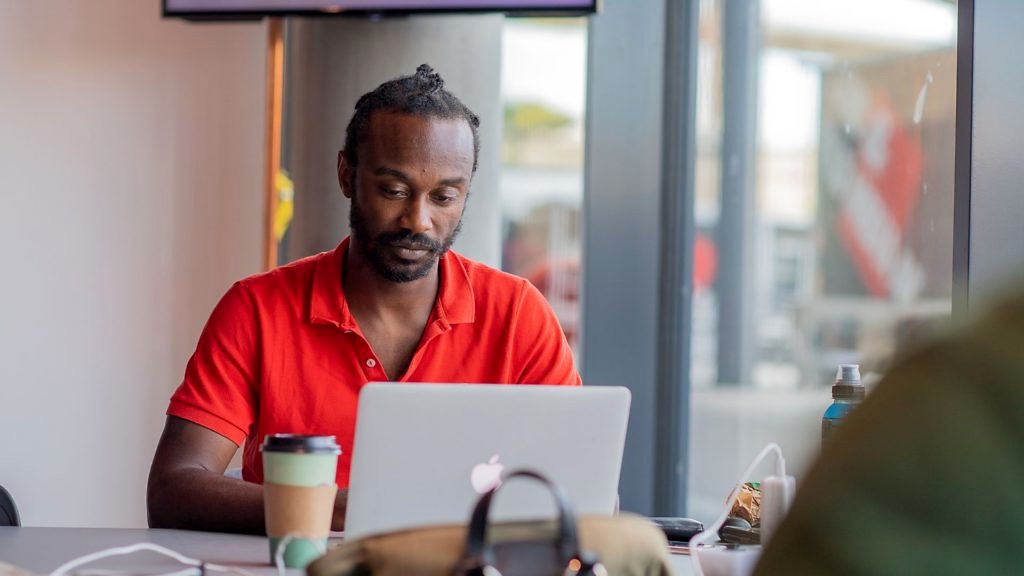 It's really great. I'm studying to be a front-end developer at Technigo and found my way here when I was out walking. Now I come here quite often. It's an inspiring environment where you can focus on what you have to do.

Sabina van de Schaaf de Maré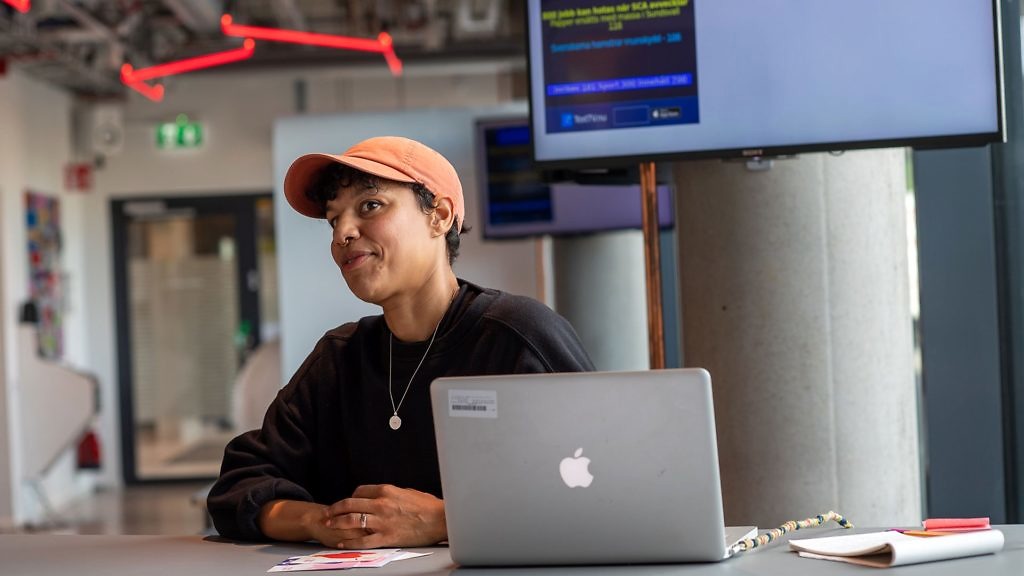 How to become a member
You can become a member now by filling in your information online (form in Swedish).
When you become a member, you agree to abide by our membership terms and code of conduct. There are some basic rules about how we treat each other with respect, and some other practical details that are good to know when you come to us.
The Swedish Internet Foundation collects and processes your personal information (your email address and your name). In the privacy policy, we give you information about the personal data processing that occurs on Goto 10.
Are you not a member but plan to attend one of the free events in our venues? No problem. You can register directly on site in our registration screen.
Your membership card is also your access card to our free work lounges. You can pick up your card by the entrance to Goto 10 Stockholm and Linköping, and next to the registration screen at the entrance to Goto 10 in Malmö. You then activate the card in the registration screen.
Do you have questions or other thoughts? Email us: info@goto10.se.
We welcome you to co-create with us!