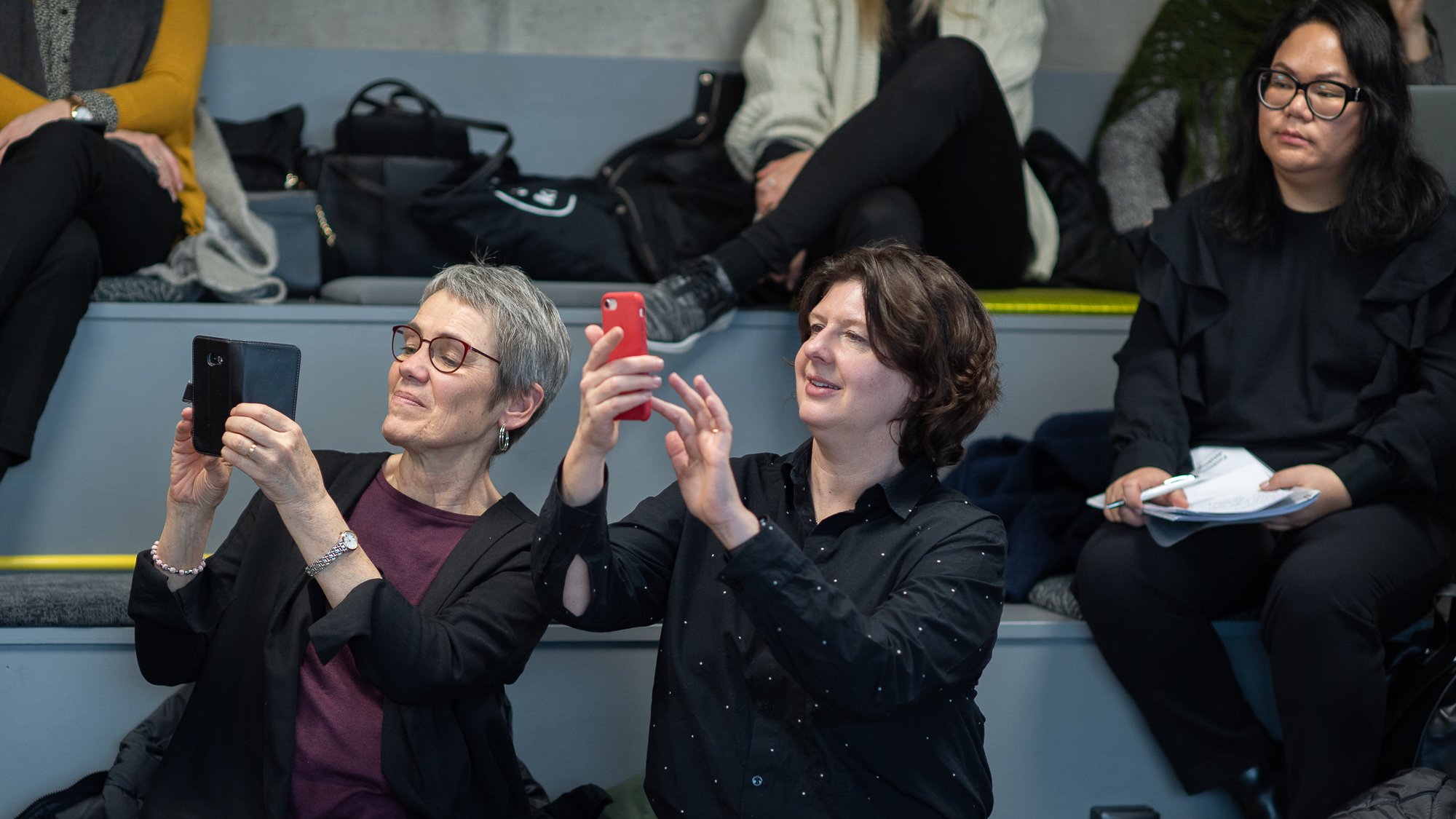 Goto 10 is a co-created meeting place where you as a member are welcome to host your own event. You can host meetings, workshops or lectures for both small and large groups.
Since its inception, Goto 10's members have organized over a thousand events on everything from digital meetings, gaming parties, code courses for children, to events on artificial intelligence and cryptocurrencies. Others have built robots, talked about digitalization in small businesses, education in virtual reality, VR, and arranged hackatons.
A place to share knowledge
You can host events with us free of charge as long as your event contributes to encouraging more people to want to, dare to and be able to use the internet. The only limit is your imagination!
You can choose to host your event in our venues in Linköping, Malmö or Stockholm. You can also live stream your event so that members can participate remotely.
How to create an event with us
You create an event by filling in the "Create an event" form. The information you fill in to the form is used to inform other members about your event in the event calendar.
You need to enter a clear description of your event, target group and attach an interesting picture that can be shared when you create your event. Remember that you are responsible for marketing and inviting people to your event.
A step-by-step guide to creating your event
Start by choosing a place (Linköping, Malmö or Stockholm) for your event. Then choose the venue and if you are going to live stream your event.
Enter the date and time for your event. For events that take place on weekends, we need your booking at least three weeks in advance.
Enter the title, introduction and description of your event and topic.
Add an interesting image that is visible when the event is shared on social media.
Enter contact information for the person that visitors can contact with questions.
Feel free to upload your company or organization's logo. The logo will then be visible on the page for your event.
Do you have questions or other thoughts? Contact us and we will find the best solution for you and your event.
Welcome to co-create Goto 10!
What to think about before you create your event
Since Goto 10 subsidizes all events, the basic condition is that your event should contribute to spreading knowledge. The following criteria must be met to host events at Goto 10:
You are a member of Goto 10.
The content of your event in some way contributes to more people wanting to, being able to and daring to use the internet.
Your event is open to everyone and free to attend.

You also need to have read and approved our membership terms and our code of conduct to host an event with us.