The event has passed
YingYing Huang is the investment manager of Telia Ventures and will be our investor guest looking for innovative ideas in consumer tech, enterprise software and network. Join us from the comfort of your home on Feb. 17th, 2:00 PM and enjoy access to global investors and inspirational entrepreneurs
Telia Ventures is the venture capital arm of Telia Company. They look for innovative ideas in consumer tech, enterprise software and network.
"We invest in Series A and B, with ticket size range from €1M to €5M, across Northern Europe and selected innovation hubs globally. We want to partner with teams that have ambitions and capabilities to elevate products, services and how we connect in society in a secure and sustainable way".
Join us from the comfort of your own home on Wednesday, February 25th, 2:00-4:00 PM CET, and enjoy access to global investors and inspirational entrepreneurs.
About investor
YingYing Huang is the Investment Manager of Telia Ventures. She and her team have invested in some of the fastest-growing Nordic companies, such as the E-commerce for refurbished smartphones startup Swappie, and Human-eye resolution VR/XR startup Varjo. Before joining Telia Ventures, YingYing has worked in NFT Ventures as the Senior Investment Analyst and completed her MS in Finance at Stockholm School of Economics.
Event agenda
Wed, Feb 11, 2:00 - 4:00 PM CET, Zoom
2:00 - 2:45 PM, Investor Fireside Chat
Host: Skåne Startups
We will have an interview with YingYing. We will discuss Telia Venture's investment focus and strategy, and also share suggestions on how to approach to investors when raising your first Series A.
3:00-4:00 PM, Startup Pitching
We will have a few founders pitching to YingYing. The startups will have a chance to interact with the investor and get feedback. The audience can also ask questions and learn from the founders.
Why attend
The event will provide founders with the tools, support, and guidance are needed to raise Series A funding and take their business to the next level.
Apply to pitch
If you are a founder who would like to pitch to the investors, apply to pitch here.
How to Attend
The event will be hosted over Zoom. Click the registration button to sign up.
You will receive the event Zoom link afterwards. If you have any questions, please contact us at hi@skanestartups.com.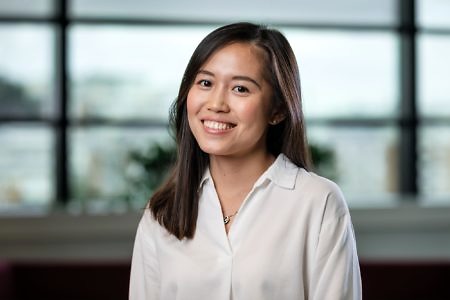 Investor, YingYing Huang
*Event partner: Internetstiftelsen