The event has passed.
During this presentation, Paolo Nardi will talk about the current state of the AI ​​/ Tech industry, and how using a design philosophy called transition design might help AI practitioners and decision makers ensure that the technology is developed in a sustainable way.
OBS! Anmälan stängd. Se eventet genom länken: https://www.youtube.com/watch?v=Ub0qf4dWf2M
This event is possible to attend at Goto 10 in Malmö, as well as view online. Sign up to book your seat or receive link to view online.
Today humanity sits at the intersection of two major drivers of change: sustainable development and artificial intelligence. The former aimed at promoting the creation of a sustainable world where the economy, environment and society are balanced in such a way as to meet the sustainable development goals set out by the United Nations. The latter being a powerful technological tool that acts as a double-edged sword.
On one hand, AI can create unprecedented innovations, economic growth, and serve as a game changer for the pursuit of sustainable development. On the other hand, AI solutions can unintentionally harm the very people they are supposed to help, increase inequality and inhibit sustainable development.
To ensure that the latter doesn't occur, it is crucial that AI practitioners and decision-makers come together to envision a sustainable future enabled by AI. To do this, a deep understanding of the current state of the industry, the problems it faces, multidisciplinary collaborations, and the usage of new tools and ways of designing to solve wicked sustainability problems are needed.
As suggested by a group of design professionals and academicians from Carnegie Mellon University, Transition Design can be useful when working to solve such a complex problem. However, the practical implication aspect of Transition Design has never been explored in connection to AI in relation to sustainability. Thus, during their master thesis for the Leadership for Sustainability Master program at Malmo University Paolo Nardi, alongside his thesis partner Kevalin (Keeva) Saksiamkul, conducted a study which provided a basic understanding of the factors that affect AI practitioners and how those factors align and conflict with the Transition design framework for sustainability. Some opportunities and barriers to implement the framework were discovered by looking at their relationship. Most importantly, the study served as a starting point to work towards practical implication of the Transition Design framework in the AI industry and other business areas, to bring about transitions towards sustainable development.
After the presentation a group panel discussion will be held where you will have a chance to ask questions to the speaker.
About the Speaker:
Paolo Nardi is the Co-founder and Sustainability Innovation Fusionist at Futurely AB. He is also a Guest Lecturer and Student Assistant at Malmo University. He is a member of the Global Shapers Community, a community of young people driving dialogue, action and change. He graduated from Masters of Leadership for Sustainability and holds a bachelors degree in Computer Science and Engineering.
Extra material:
If anyone is interested in reading the study this presentation is based upon, head to the following link: http://muep.mau.se/handle/2043/32290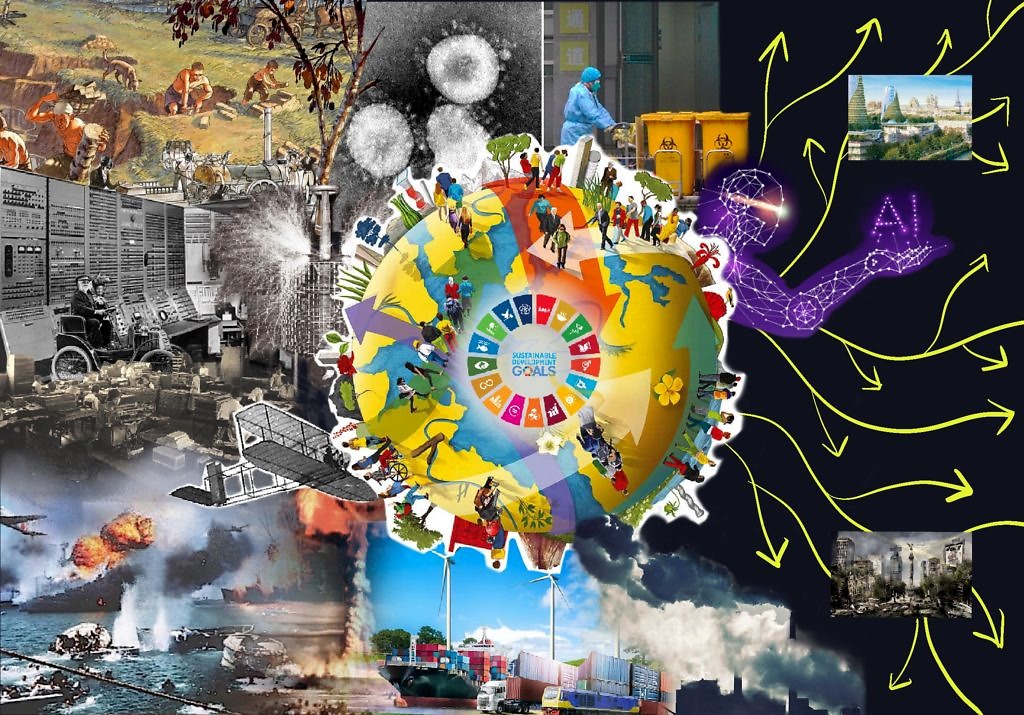 Goto 10 är en arena där individer och organisationer kan dela kunskap, idéer och perspektiv. Detta event speglar arrangörens åsikter och delas inte nödvändigtvis av oss på Goto 10 och Internetstiftelsen. På Goto 10 får idéer och kunskap testas, diskuteras och utvecklas så länge de följer våra riktlinjer.
Fler event i Malmö
Arrangeras av:
SwIdeas AB
Organized by:
Google Developer Group Malmö